- and, uh... Who's he ?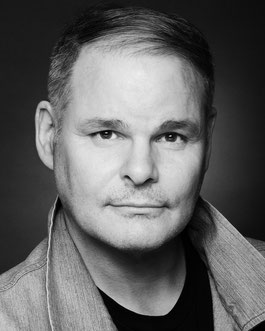 Paul Birchard - the only Actor ever to have left Hollywood, based himself in Glasgow, and lived to tell about it!
Film TV Theatre & Radio:
Worked With...?
Dame Judi Dench, Bill Nighy, Gregory Doran, Ken Loach, David Yates, Lindsay Anderson, Kevin Spacey, Cate Blanchett, Antony Sher, John Boorman, Christopher Nolan, Angela Lansbury, Anthony Page, Tim Burton, Trevor Nunn, John Cusack, Linda Hamilton, Merchant & Ivory, Martin Sheen, Colin Nutley, Joe Wright, Roy Scheider, James Gammon, Christopher Morahan  "- and many others."
Recent work:
DEATH OF A SALESMAN (RSC, directed by Greg Doran), FANTASTIC BEASTS AND WHERE TO FIND THEM (Warner Bros. - dir. David Yates), "M.I. Hi" (Kudos/CBBC, dir. James Henry), AIR FORCE ONE IS DOWN (Mini Series - dir. Cilla Ware & Tom Reeve) THE WHITE HOUSE MURDER CASE (Orange Tree Theatre, directed by Christopher Morahan), THE ANGELS' SHARE (dir. Ken Loach, Jury Prize, Cannes Film Festival), HANNA (directed by Joe Wright), OUTPOST: BLACK SUN,  LOVE BITE (feature films), THE GOAT (Traverse Edinburgh, directed by Dominic Hill), INHERIT THE WIND (Old Vic, directed by Trevor Nunn);  THE DARK KNIGHT, 1408, SPOOKS (BBC), INSIDE WACO, WATERLOO ROAD (BBC).
Produced & Directed U & ME & TENNESSEE - an American romance... - "A gay art house movie for the whole family!" - a documentary feature film (Official Selection Raindance Film Festival, Mardi Gras Film Festival)
"A real illumination of the ruthlessness of genius- fascinating!"
- Simon Callow
Paul's solo stage version of THE PAT HOBBY STORIES - F. Scott Fitzgerald's hilarious and touching tales of Hollywood - has garnered rave reviews in London, Dublin, Glasgow and Edinburgh.
 
Paul does a lot of other stuff: Voiceovers, Singing/Songwriting, Screenwriting/Editing, Sportscasting, Radio Presenting, Teaching & Directing. He is one of the Scottish Friends of the Jenin Freedom Theatre, a group of Actors, Directors, Playwrights, Poets and other Concerned Humans who support this remarkable Palestinian Theatre and Acting School, and he loves playing Spolin Theater Games as well as guitar & Appalachian dulcimer, and - I'm afraid he does cabaret rather often...!